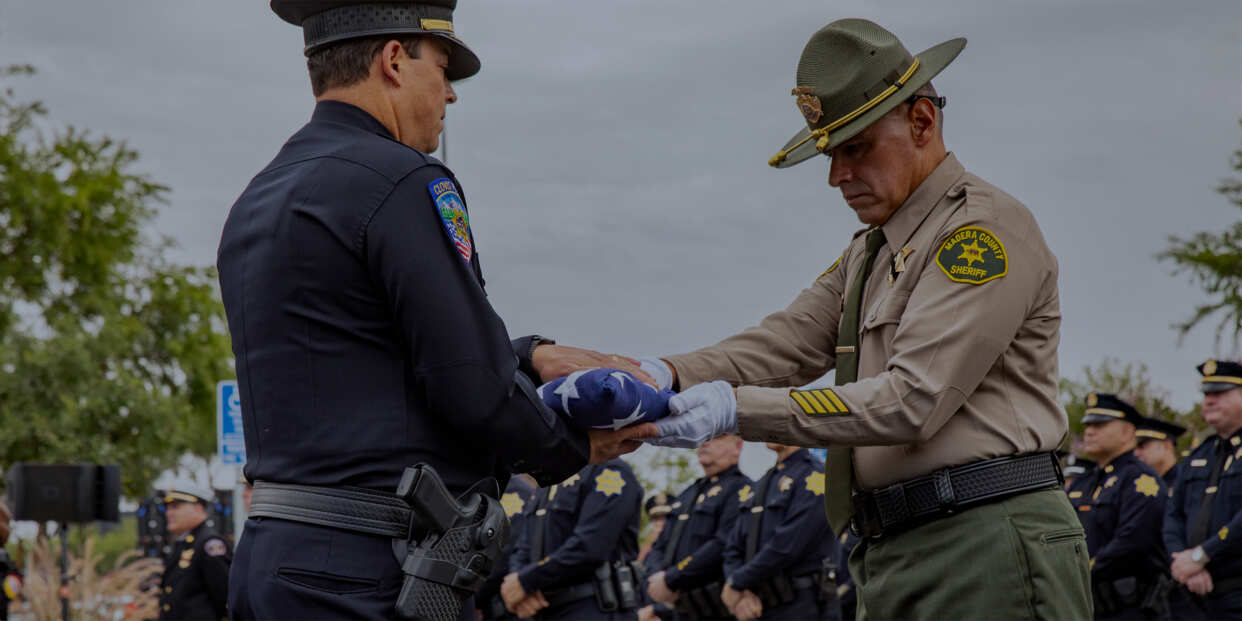 2023 9/11 Ceremony
The California 9/11 Memorial Ceremony
8:30 am – 9:30 am
California 9/11 Memorial
3485 Never Forget Lane
Clovis, CA 93612
Continuing our longstanding tradition, the California 9/11 Memorial will once again host the Annual September 11 Memorial Ceremony in 2023. Please save the date and watch this space for updates as plans continue to come together!
2023 Guest Speaker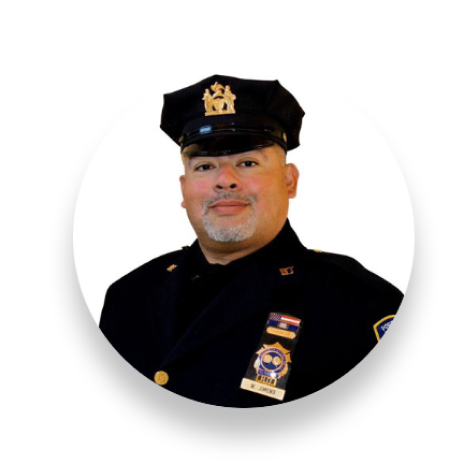 Will Jimeno is a retired Port Authority of NY & NJ Police Detective, who survived the World Trade Center attack on September 11, 2001. He was buried under the rubble for 13 hours, but survived, along with fellow Port Authority police officer, Sergeant John McLoughlin.
Jimeno, a rookie cop assigned to the Port Authority Bus Terminal, saw the shadow of the airplane that seconds later hit the North Tower of the World Trade Center. He rode to the WTC site with 20 other Port Authority police officers in a commandeered bus.
Jimeno and three other Port Authority officers, who were led by McLoughlin, rushed into the World Trade Center to conduct rescue operations when both towers collapsed upon them. Only Jimeno and McLoughlin survived; in total 37 PAPD officers were lost that day in the worst single-loss of policeofficers in U.S. law enforcement history.
The two men were ultimately located and rescued after hours of exhaustive and dangerous efforts by NYPD Emergency Services, FDNY and PAPD departments. Both men were severely injured and required months of hospitalization. Jimeno's entombment and rescue were portrayed in the 2006 Oliver Stone film World Trade Center.
Since his ordeal and subsequent recovery, Will has become an inspiration to millions, sharing not only the horror of the day, but also the miraculous story of how "Faith, Hope and Love" carried him through the affliction and the many long days of recovery from his massive injuries. His story of 13 hours of being buried alive and the sheer will to survive is a gripping and inspiring testimony.
Will has also authored two books, one specifically for children titled, Immigrant, American, Survivor; A Little Boy Who Grew Up To Be All Three, which pays tribute to the many heroes for a new audience of young readers who may not be familiar with 9/11, while also teaching our youth to never give up no matter what challenges are thrown their way.
Jimeno's second book titled, Sunrise Through the Darkness: A Survivor's Account of Learning to Live Again Beyond 9/11 is a message for anyone who has suffered trauma or loves someone who has, as well as gives honor to those that died through Will's continued work of healing and serving others.
Jimeno always wants people to remember these words by Edmund Burke, "All that is necessary for the triumph of evil is for good men to do nothing."
As Jimeno sees it, evil will never triumph.
Get Directions